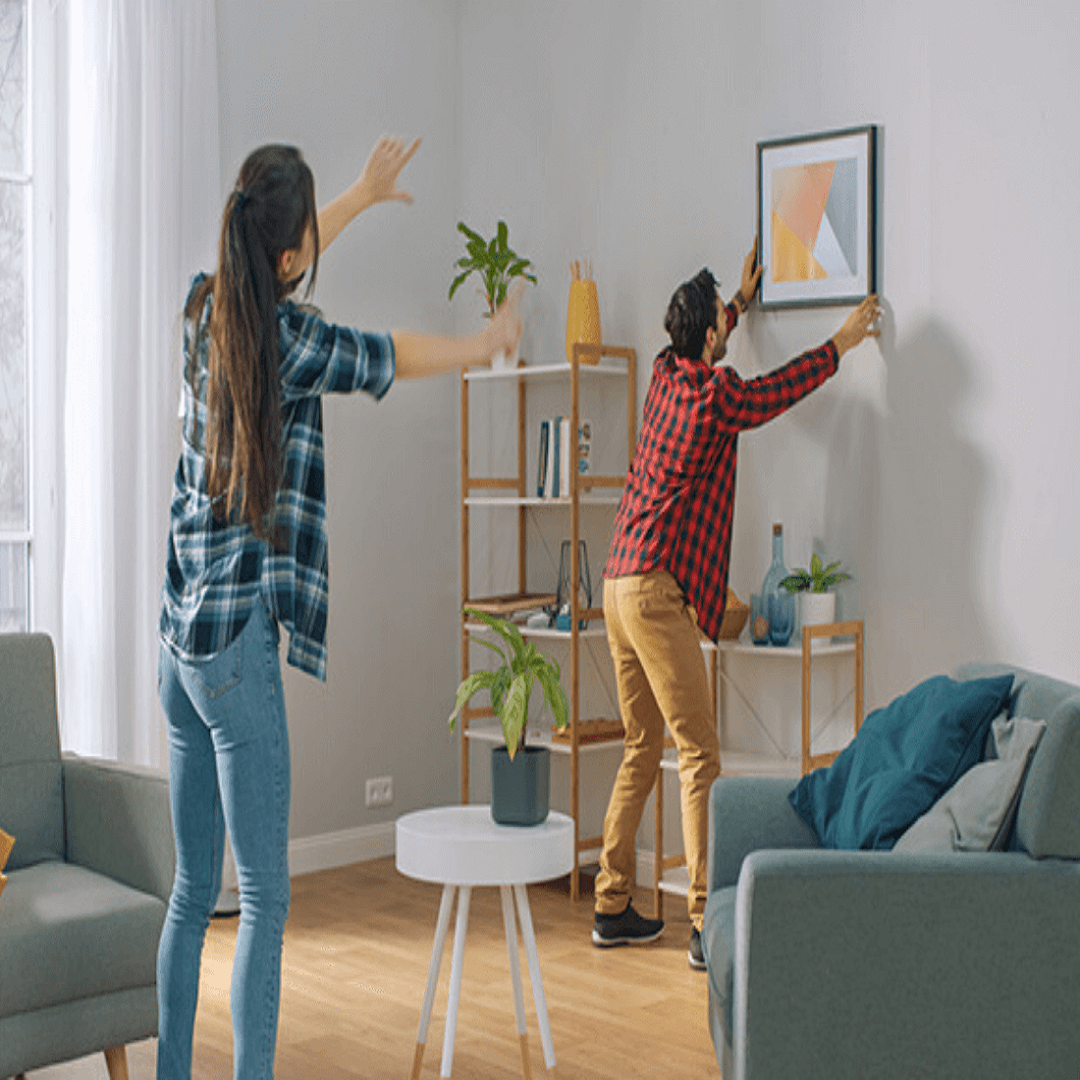 Creative ways to redecorate your home during the lockdown
The Covid 19 infused lockdown is still going on and it's been a year. Don't let the time slip from your hands, use this time to decorate your home without buying any new products. Simple re-arrangements and moving a few things here and there can help you make your home look like a whole new interior. 
Recreate the Layout

Pick a room you could like to decorate. Then find something that can be movable like an item of furniture such as a bookshelf/chair/unit that can be moved to some other corner of the house.  Once you do that you will have that space empty and have something else to place there. 
Revamp your Balcony
During the lockdown, home gardens and balconies are a place of respite. If you have one, use this time to decorate it. Start with adding a touch of nature, replace any old furniture with fluffy floor pillows, and add color with an outdoor rug perhaps. If you don't have a balcony or patio you can decorate your window still with planters, vines, and creepers, add fairy lights, or even candles for a fanciful touch.
Rebuild Spaces
To break the monotony in your day-to-day lifestyle during quarantine, one can engage in a mood-setting home styling hobby. Be it the dining space, the balcony, or living room everything can be transformed into a workspace to give you vast volume, outdoor views, and an interactive ethos. To improve the functionality of these spaces, fill in the micro-environment with color-coding of stationery, souvenirs, and indoor plants. Reorganizing accessories can be a huge help and aesthetic art renews the perception of spaces. Having an innovative and personal touch is what is really needed. Innovation and exploration of the functionality of existing décor is the real need of the hour. 
De-clutter
There's no better time to declutter your home. This is the most suitable time for cleaning and decluttering corners of your room and has a significant effect on the interior. No one likes learning, we all know that but perhaps the most impactful and soothing activity within your space would be if the family did it together and spend time shaping the house anew. 
Create a Workspace
Well, that is one thing we all would have had by now. but how many of us do actually like it? If you still don't like your work desk let's make a new one. Spot a corner that has good natural light. No matter how big or small your designated area must have a room with a view of nature. A good view works best, making space a personal sanctuary rather than a place for professional toil. At Suraj Palette there are high ceilings that can make your workspace look magnificent. 
Top builders in Mumbai Suraj Estate Developers is a marquee real estate construction company with over 35 years of experience in building inspiring spaces. In Mumbai's most historic locations, we have developed 40+ residential and commercial projects with luxury flats for sale in Mumbai with a focus on quality and innovation. 
Looking for prospects Suraj Estate Developers offers apartments in Dadar, flats in Mahim, and Prabhadevi apartment Mumbai.